Fast-tracking things to 2019, the land-based casino betting industry has been booming for over a decade now. In fact, the Empire State is considered amongst the best US States for real money betting in luxurious casino resorts for those who enjoy the thrill of gambling.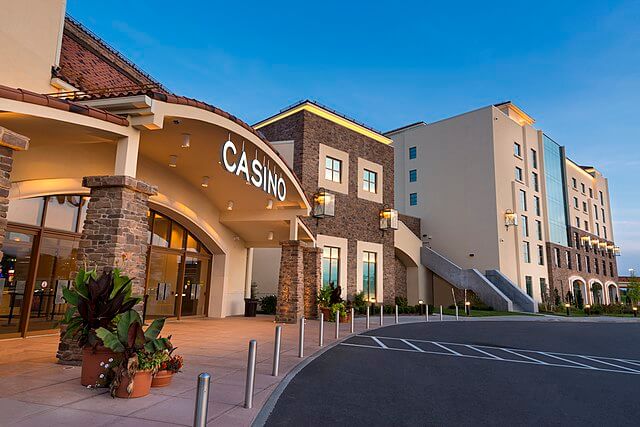 The brick and mortar casinos running within the state of New York offer a large number of varying betting options, from blackjack to poker, plus just concerning any other thing in between. Just like the other states in the US, the major issue with land-based casinos is that they can't be easily accessed by most residents. The majority of land-based casinos are situated beyond city centers, on Indian reserves. With the vastness of rural areas in the state and a handful of casinos being located near such areas, you can get the picture of how hard it is for lots of individuals to play real money casinos games.
In the majority of cases, the casinos are located in extremely rural parts of New York and will force residents to drive hours to get there. Nonetheless, with the lucrative nature of the gambling business for the state revenue, word is that state officials are looking to offer a couple more licenses to expand the reach. It wouldn't be a surprise seeing New York State, soon, rivaling the likes of New Jersey in live casinos gaming action in the coming years.
In case you were wondering where you can join in on the action in the Empire State, below is a table showing some of the finest gambling facilities in the state, complete with the physical address and the games you can enjoy there:
Casino Gambling Facilities in New York
| | | |
| --- | --- | --- |
| Casino Name | Physical Address | Games |
| Point Place Casino | Route 31, Bridgeport, NY 13030 | 20 Poker and Gambling Tables plus 500 Gambling Machines |
| Yellow Brick Road Casino | 800 Genesee Street, Chittenango, NY 13037 | 447 Gambling Machines, Poker, and Gaming Tables are 14 |
| SavOn – Canastota | 356 North Peterboro Street, Canastota, NY 13032 | 14 Gambling Machines |
| Seneca Buffalo Creek Casino | 1 Fulton Street, Buffalo, NY 14204-2248 | 18 Poker and Gaming Tables, 800 Gambling Machines |
| Akwesasne Mohawk Casino Resort | 873 State Route 37, Hogansburg, NY 13655-1800 | 450 Bingo Seats, 1,600 Gambling Machines, 5 Poker Tables, 27 Gaming Machines |
| Seneca Gaming & Entertainment – Salamanca | 768 Broad Street, Salamanca, NY 14779-1331 | 344 Betting Machines, 455 Bingo Seats, 5 Poker and Gambling Tables |
| Rivers Casino & Resort Schenectady | 1 Rush Street, Schenectady, NY 12305-1013 | 1,150 Gambling Machines, 67 Gaming Tables, 15 Poker Tables |
| Lakeside Entertainment | 271 Cayuga Street, Union Springs, NY 13160-3112 | 86 Gambling Machines |
| SavOn – Verona | 5527 State Route 31, Verona, NY 13478-2921 | 31 Gambling Machines |
| Turning Stone Resort Casino | 5218 Patrick Road, Verona, NY 13478-3023 | 94 Gambling Tables, 1,800 Gambling Machines, 1,400 Bingo Seats, 32 Poker Tables |
| Seneca Gaming & Entertainment – Irving | 11099 Erie Road, Route 5, Irving, New York 14081-9566 | 650 Bingo Seats, 600 Gaming Machines |
| Del Lago Resort & Casino | 1133 State Route 414, Waterloo, NY 13165-9647 | 1,980 Gambling Machines, 99 Gambling Tables, 14 Poker Tables |
Horse Track Racinos in New York Include
| | | | |
| --- | --- | --- | --- |
| City | Racino Name | Address | Details |
| Farmington | Hamburg Gaming | 5820 South Park Avenue, Hamburg Fairgrounds, Hamburg, NY 14075 | 940 Gambling Machines |
| Saratoga Springs | Saratoga Casino Hotel | 342 Jefferson Street, Saratoga Springs, NY 12866-5193 | 1,707 Gambling Machines, Race Book |
| Monticello | Monticello Raceway & Casino | 204 State Route 17B, Monticello, NY 12701-3661 | 1,110 Gambling Machines, Race Book |
| Vernon | Vernon Downs Hotel & Casino | 4229 Stuhlman Road, Vernon, NY 13476-4516 | 767 Gambling Machines, Race Book |